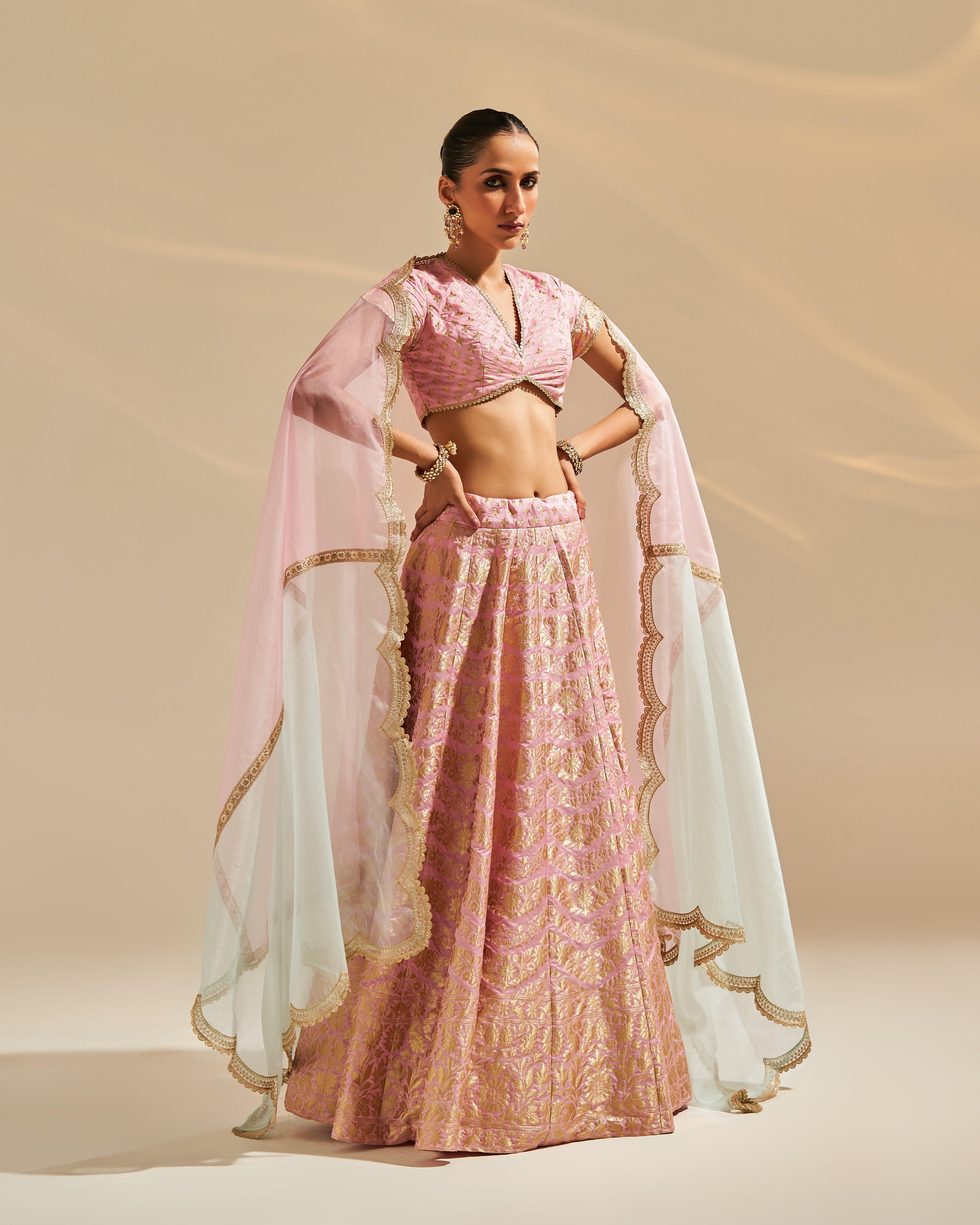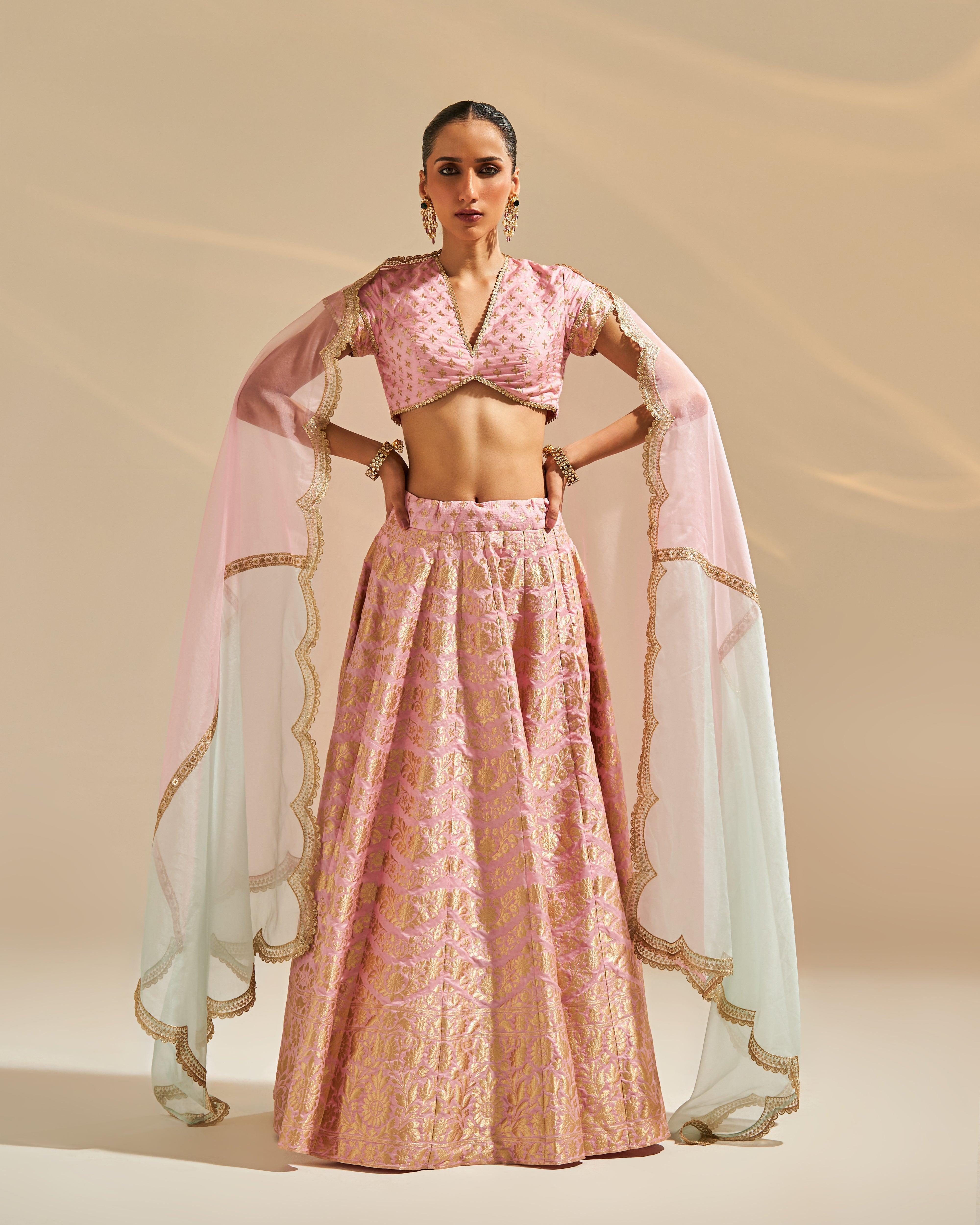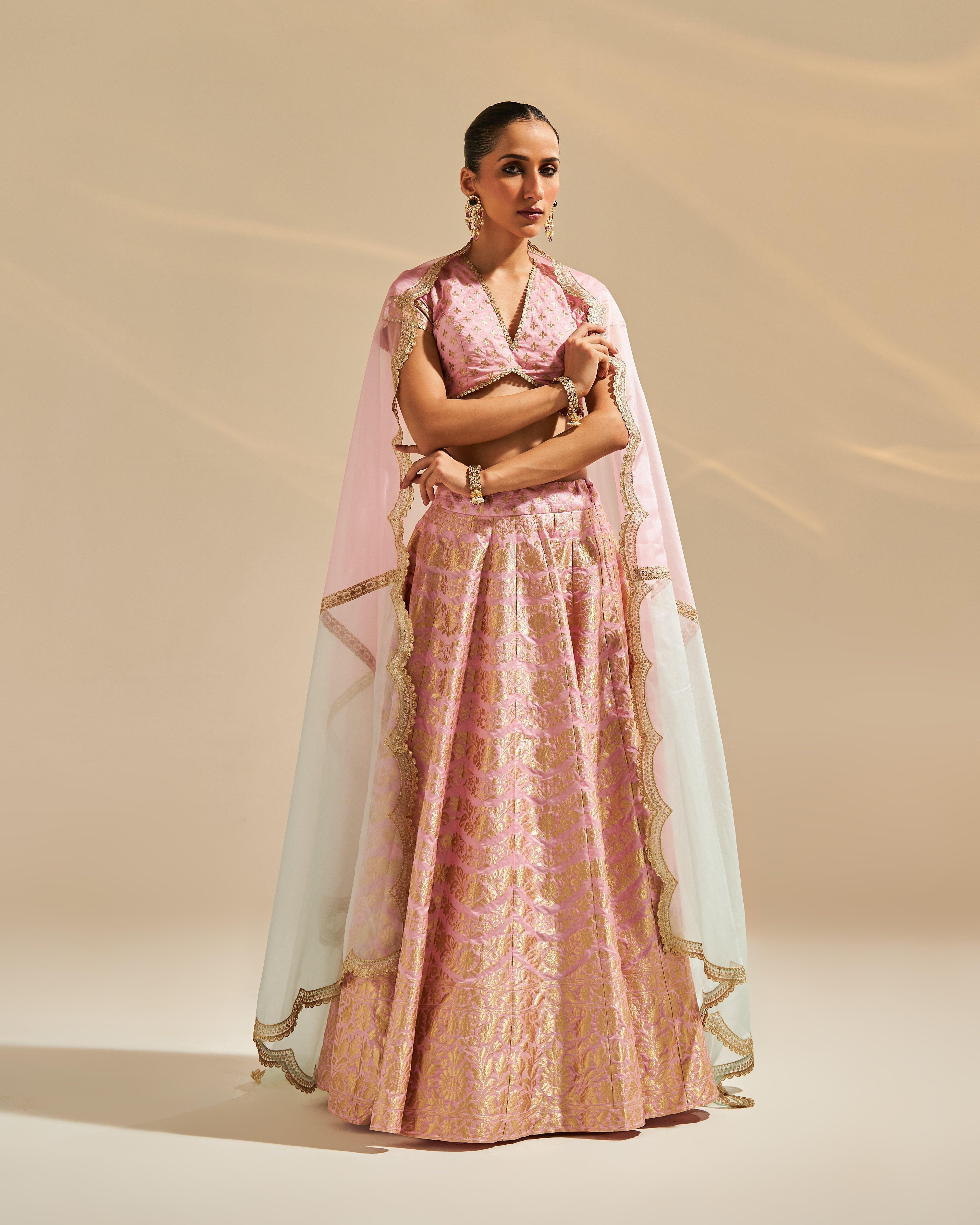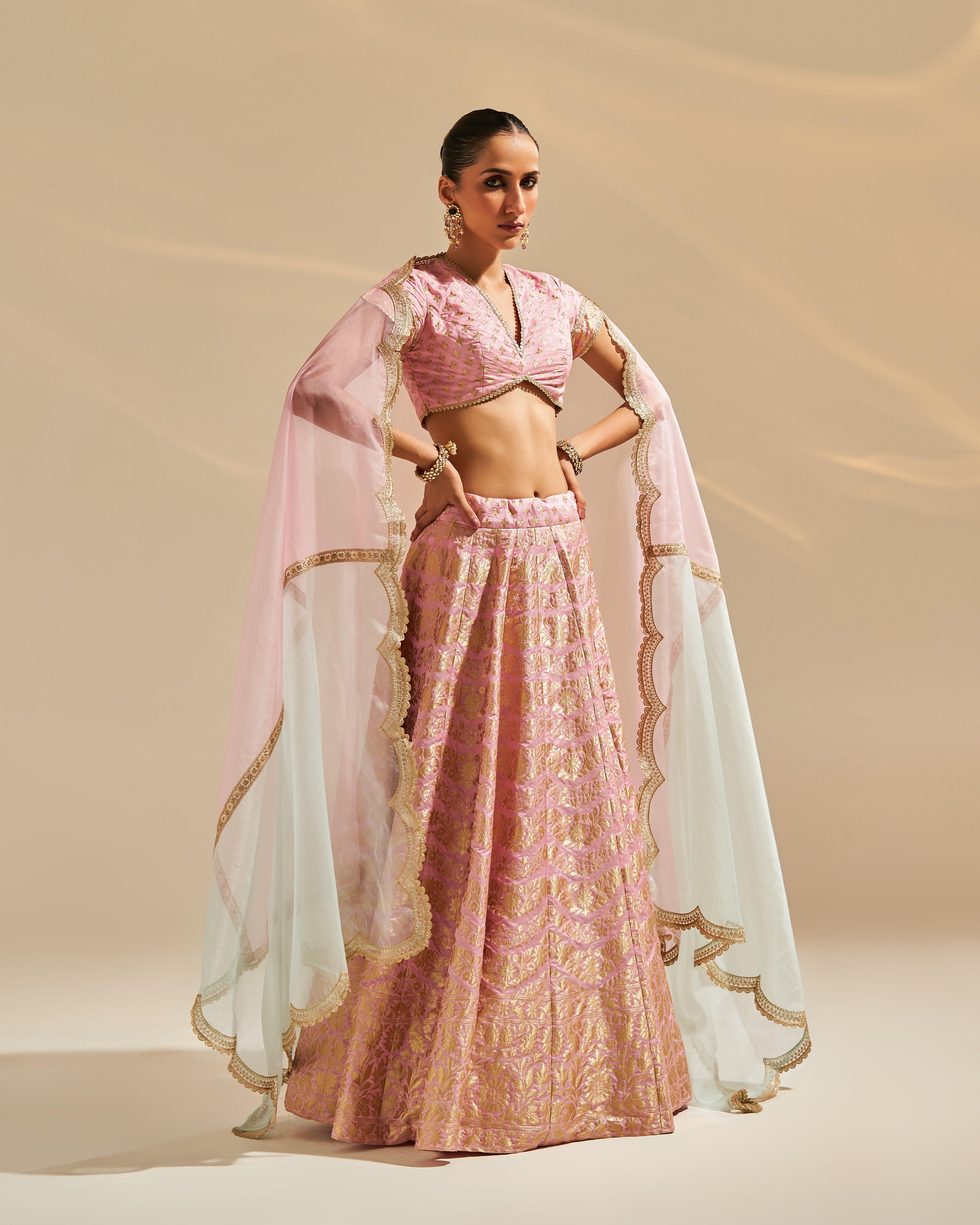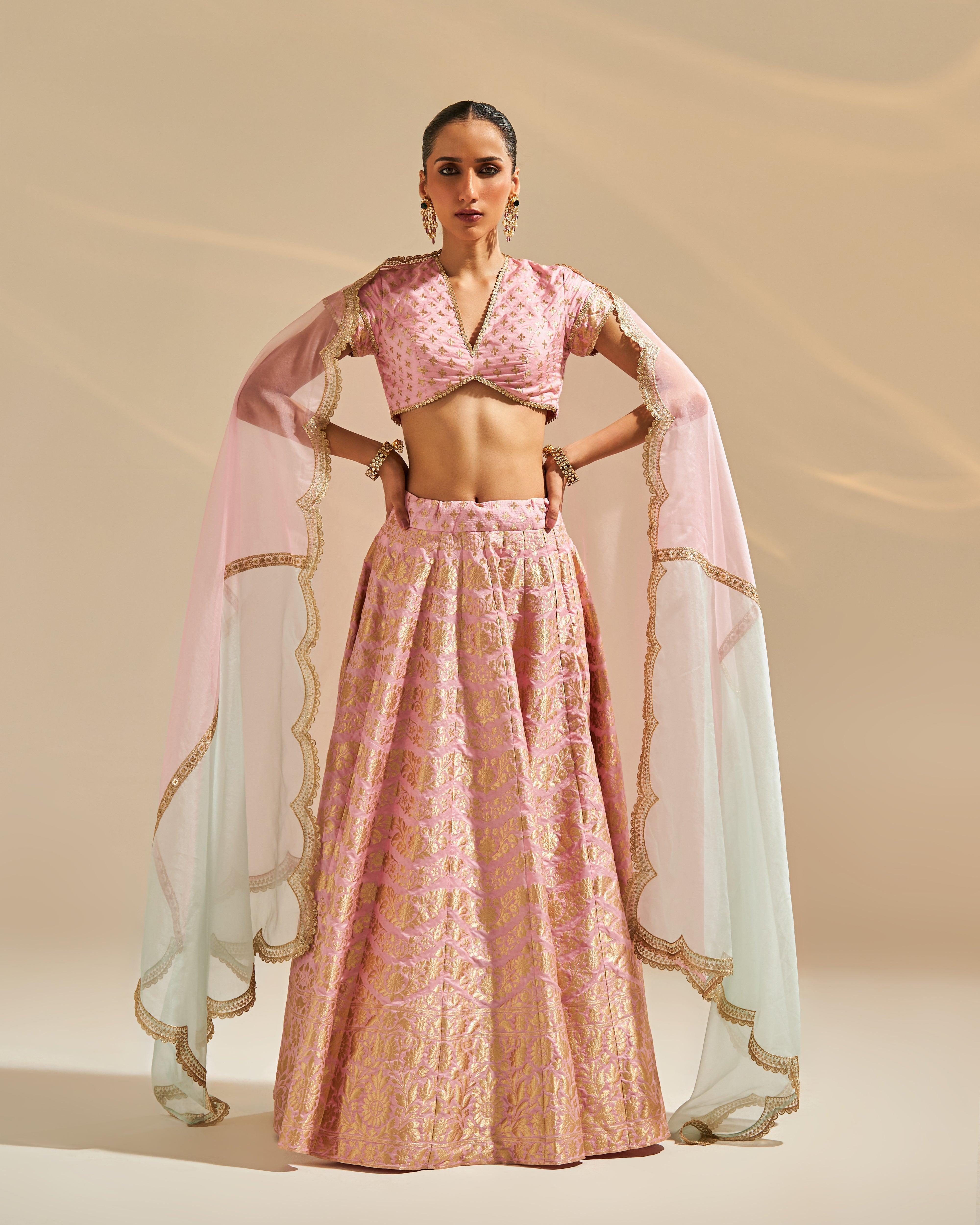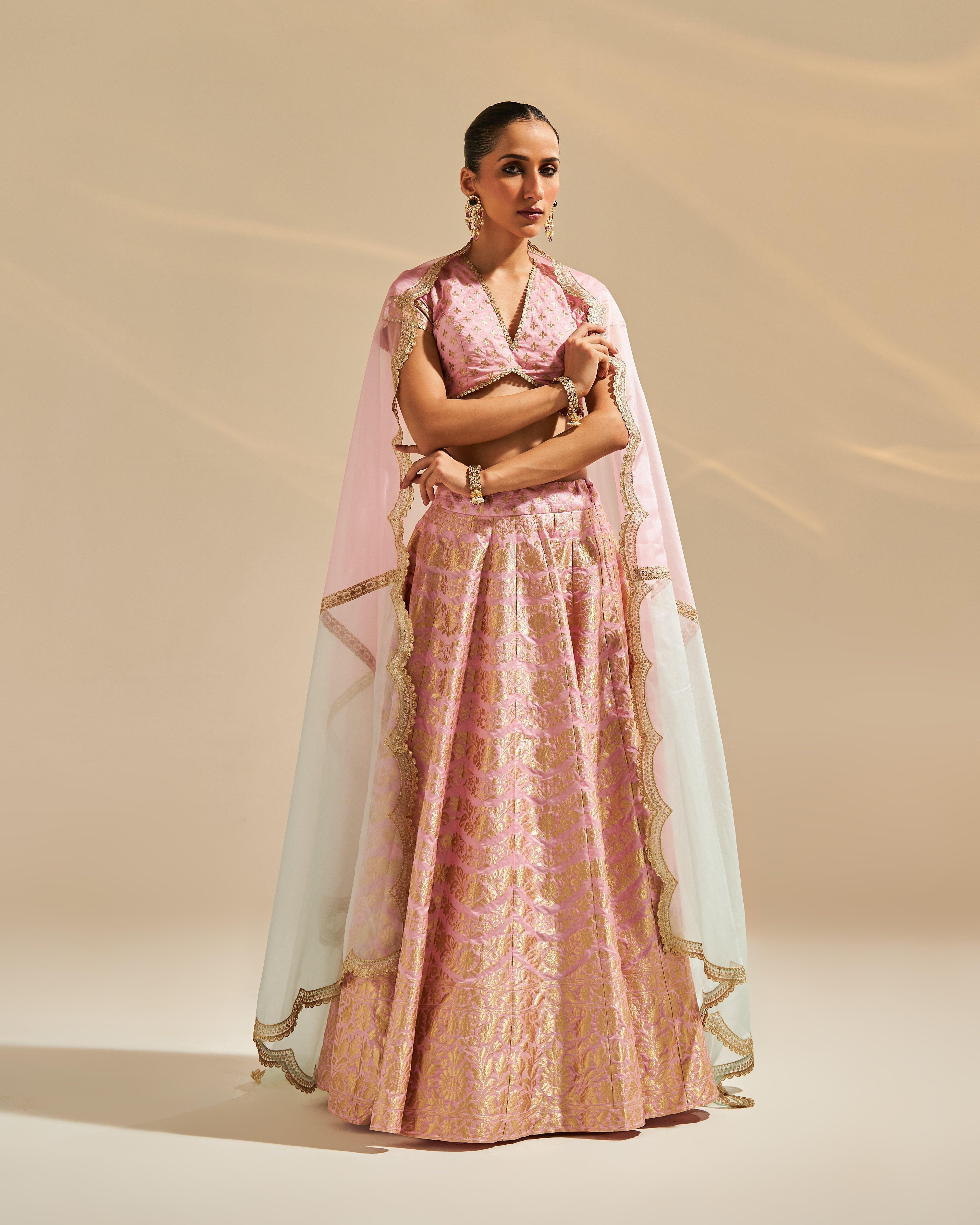 Carnation
Introducing the Carnation Lehenga in charming pink. Crafted from exquisite Banarasi silk, complemented by a V-neckline blouse. The dual-shade organza dupatta adds a touch of elegance. Carnation embodies tradition and modernity, offering a graceful ensemble for your cherished occasions. Fabric Details : Banarasi Silk Items included in the set : Lehenga blouse...
SIZE CHART FOR STUDIO IRIS
*Please note that the measurements below are body measurements.
| SIZE | BUST | WAIST | HIP | SHOULDER |
| --- | --- | --- | --- | --- |
| XS | 32 | 26 | 36 | 14 |
| S | 34 | 28 | 38 | 14 |
| M | 36 | 30 | 40 | 14.5 |
| L | 38 | 32 | 42 | 15 |
| XL | 40 | 34 | 42 | 15.5 |
| XXL | 42 | 36 | 46 | 16 |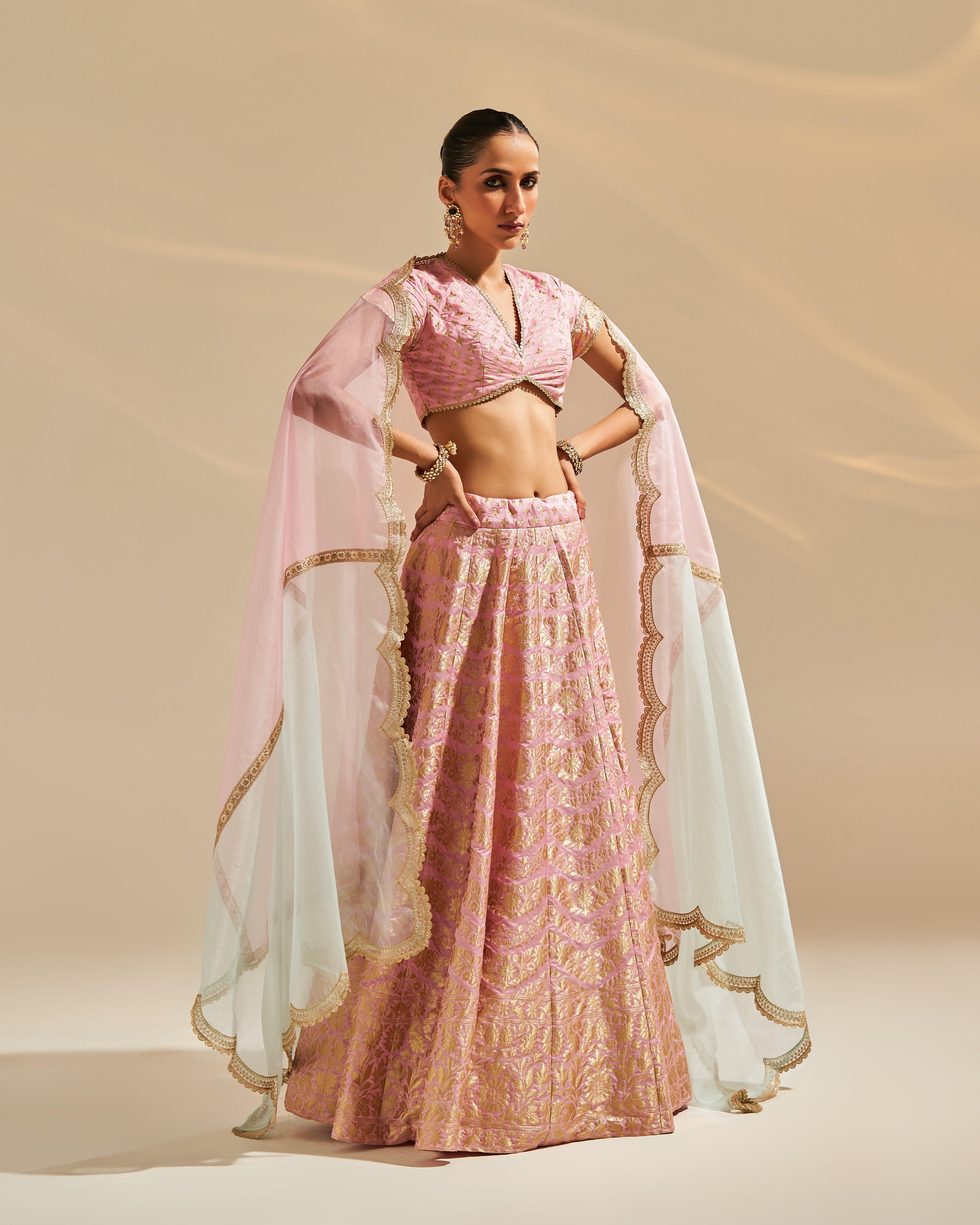 Carnation